"Corpse" and "cadaver" are two terms that indicate a deceased body. While these words share identical meanings, a slight distinction exists in their application. Despite both terms not being extensively employed in everyday language, "corpse" holds greater prevalence compared to "cadaver." Moreover, the term "cadaver" predominantly finds its place within medical and legal contexts. This distinction stands as the primary differentiation between "corpse" and "cadaver."
What is a Corpse?

The term "corpse" refers to a dead body. Historically, it was also applied to describe deceased animals, but now it's used to refer exclusively to deceased human bodies. While this word is commonly encountered, it also holds significance within legal and medical domains. To gain a clearer understanding of its usage, consider the subsequent example sentences.
The young boys have found a corpse in the forest.
He looked back at the corpses and the unconscious bodies of the soldiers.
The ground was strewn with corpses of the villagers.
The medical examiner dissected the corpse to identify the cause of death.
There was no damage to his corpse; he looked just as if he was sleeping.
The police received a call about a discovery of a corpse from a private residence.
What is Cadaver?
A cadaver also signifies a deceased body. Nevertheless, this term constitutes specialized terminology employed within the realms of medicine and forensic science. Specifically, "cadaver" denotes a body earmarked for dissection. The term can come across as detached and scientific, given its association with bodies of lesser identity importance. Explore the application of this word in the following example sentences.
The medical students are trained to dissect cadavers.
Investigations about the missing cadavers are still going on.
The surgeon performed a variety of tests on the cadaver.
He has dissected three male cadavers, but he was yet to dissect a female cadaver.
Three of the female cadavers were missing some vital organs.
The hospital donated five cadavers to the research center.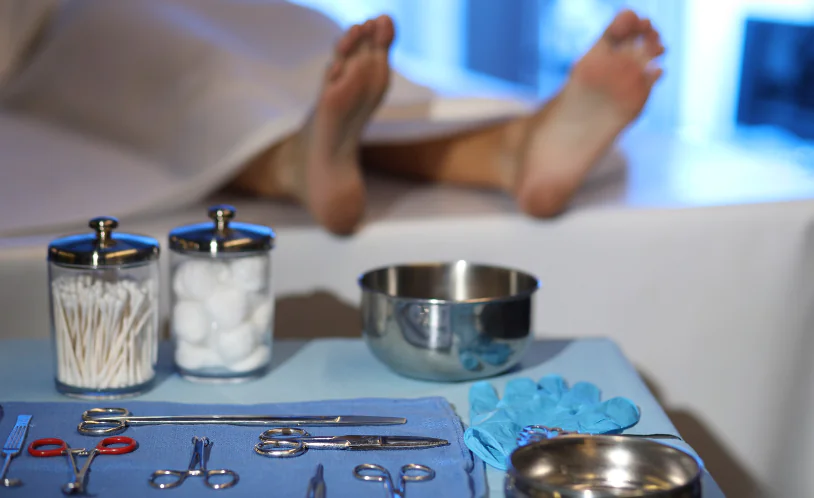 What is the difference between Corpse and Cadaver?
| Aspect | Corpse | Cadaver |
| --- | --- | --- |
| Definition | Refers to a deceased body, particularly a human. | Denotes a deceased human body meant for dissection. |
| Usage | Common in everyday language, literature, law, and medicine. | Primarily used within the medical science field. |
| Connotations | May evoke a more personal and emotional response. | May come across as more impersonal and technical. |
Different between corpse and cadaver
Difference Between Corpse and Cadaver